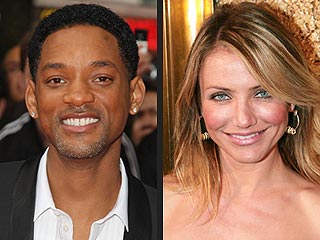 Will Smith and Cameron Diaz are some of the few who are
top Hollywood Moneymakers
in 2007. Some of them are Leonardo Dicaprio, Johnny Depp, Eddie Murphy, Jennifer Aniston and Keira Knightley. Will Smith earned $80 Million making him the number one Hollywood Moneymaker last year according to Forbes magazine. His
Handcock
is a runaway box-office. Second place went to Johnny Depp with $72 Million paycheck. Leonardo Dicaprio made the fifth place with $55 Million. Where is my favorite
Nicole Kidman
?
In female category Cameron Diaz who is not affected by the economic crisis earned $50 Million with her film
Shrek
and
What happens in Vegas
. These are the
Top Hollywood Moneymakers
and while they earned those millions let us not forget that Oprah still own the bank with $275 Million last year.
Here are the
Hollywood Richest Stars
in 2011