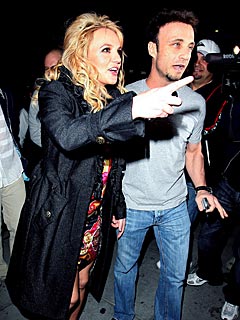 Yes this is true after the turmoil and accusing her manager of drugging her,
Britney Spears
is now working again with her manager Larry Rudolf who is responsible to her success. They are working on and off and this guy is the one who shaped her early success. Jamie Spears, Britney's father support Larry even
Britney Spears
sever their relationship last year blaming her manager.
Larry just did what is right for Britney with the approval of her parent and siblings and people around her whose experience is more that 100 years. Jamie said that Britney during that time was out o control and Larry was the one tasked by the team to look after her life, her father said in the email to New York Post.