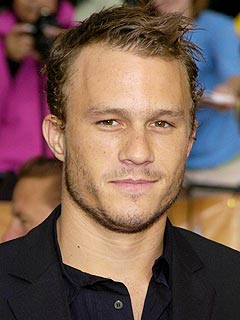 After several months of his death, Heath Ledger news is still alive and one of them is that he may have a child back in Australia when he was just 17. The news said that he had dated a 25 years old woman who, according to report was pregnant but she was married at that time too so it might not clear whether that child was Heath child after all, Hadyn his estranged uncle said.
The actor has a child name Matilda whose mother is Michelle Williams, his wife in the film "
Brokeback Mountain
" with Jake Gyllenhaal. There was also a problem about his Estate which his father is the manager as his uncle object because Heath father has a history of mismanaging their father who has a $2 million estate and went bankrupt. Another thing is that the heirs to Heath Estate are his siblings and parent since he did not change it to his daughter. But his father promised to look after the welfare of Matilda and to make it sure that she will benefit what
Heath Ledger
has left when he died las January at the age of 28.