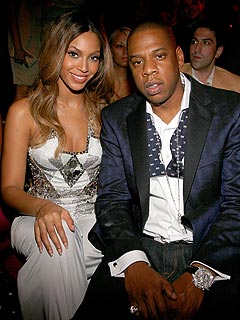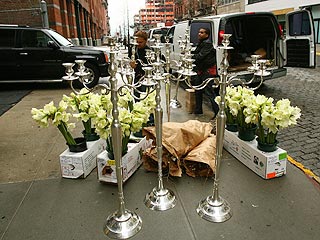 Beyonce
and Jay-Z are now married according to the report. It was a long time speculation that Jay-Z is the boyfriend of Beyonce. The wedding was held privately as Jay-Z wanted. Only close friends and relatives were invited to attend. Some friends were Destiny's Child members, and a couple of friends like Gwyneth Paltrow. Her mother Tanya and father were there. The wedding buzz began when the two went to get a marriage license.
According to the source aside from the lavish preparation like Av system set up, they also order 50,000 to 60,000 white orchids from Thailand for the big party and that all waiters are practicing their service.
The couple have been seen since year 2002 together around the world like in romantic Holidays but they kept quite about their relationship. Year 2006 Beyonce was quoted having said that she is not likely to marry but after her sister wedding she changed her mind.