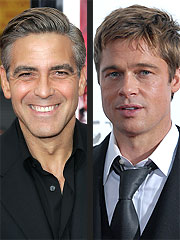 George Clooney
is interested to film the life of Bin Laden's driver who was sentence to less than five years. Salim Hamdan a Yemeni was accused of being an Al Queda member. Clooney has snapped up the book rights based on the story of the Bin Laden driver called "The Challenge".
The Entertainment industry news did not say what role will
George Clooney
the Oscar winner and director wants to portray. The story spotlights the effort of two lawyers to secure a fair trial for Salim Hamdan. The prosecutors demanded a 30 years jailed for the driver.
Clooney could direct, write and star in the film and he is perfect to play as the idealistic Lawyer Swift.
Clooney
, the star of the "Ocean's 11" films who won an Oscar in 2006 for his role in the spy drama "Syriana," will next be seen in Joel and Ethan Coen's black comedy "Burn After Reading."